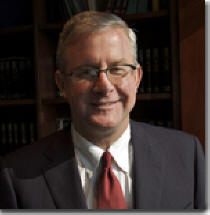 J
oe
F. C
hilders
j
oe@jchilderslaw.com
Born Pikeville, Kentucky, January 18, 1956; admitted to bar, 1981, Kentucky; also admitted to practice before U.S. Court of Appeals, Sixth Circuit; U.S. District Court, Eastern and Western Districts of Kentucky.

Preparatory and legal education, University of Kentucky (B.A., with distinction, 1977); University of Kentucky School of Law, (J.D. 1981). Member: Fayette County and Kentucky Bar Associations. Member, Kentucky Mine Safety Review Commission.

Practice Areas:
Civil litigation with a focus on business, mineral, real estate, environmental, civil rights, personal injury, and commercial litigation.